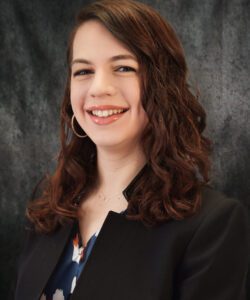 Lindsay DeLongis
HR Marketing Specialist
Lindsay DeLongis is a recent graduate of the State University of New York at Fredonia and is kicking off her career here at Tal Healthcare as part of the operations team. During her time studying at Fredonia, Lindsay gained experience in Human Resources and Marketing.
She brings a wide variety of innovative and artistic talents to the table, including Social Media engagement, video creation, photo editing, and brand writing.
Lindsay also has experience with the academic recruiting and hiring process. She excels at organization and inspired problem-solving. In her free time, Lindsay enjoys photography and reading.