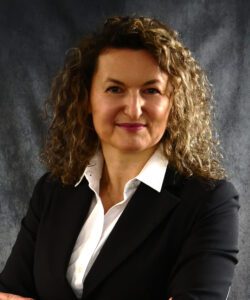 Magdalena Kociuba, MS
Director, Healthcare Recruitment
Magdalena brings 17 years of customer service success to healthcare recruiting. She is a versatile and accomplished manager, she holds extensive knowledge in customer service, human resources, and corporate administration.
Magdalena is a strong and enthusiastic leader with a passion for negotiations and building cohesive teams. Known for her energetic inquisitiveness and creative problem solving, Magdalena is the go-to person for solutions.
Originally from Poland, Magdalena holds a Master of Science in Political and Social Science from the University of Piast.