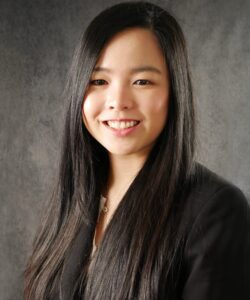 Agrein Tal
Director of IT
Agrein brings unique experience and dedication to the operations team at Tal Healthcare.  With an ardent passion for Learning and Technology.
She earned a Bachelor's degree in Information Technology as a scholar and a working student at the University of San Agustin, Iloilo Philippines. In addition to her scholarship coursework, she oversaw and manages various student scholarship applications. She was also a member of the University Choir.
After College, Agrein ventured into the Customer Service Arena; progressing through her learning curve by improving her communication skills. She also pursued a career in Information Technology as a Desk Site Support and Information Technology Inventory. Furthermore, Agrein has experience as a Billing Processor which resulted in promotion as a Caller ID Manager.
Afterward, she took the opportunity to become a Valued Service Coordinator providing her superb experience in complex scheduling, organizing legal documents, and managing related bank issues. In her free time, she plays videos games, takes photos of nature as a hobby, and plays guitar while singing.