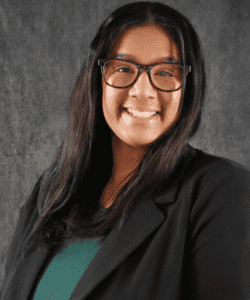 Isabella Ramirez
Recruiter
Isabella is an experienced healthcare recruiter, known for success at creating healthcare search strategies and executing recruitment plans. She is passionate about providing meaningful insights and uncovering ideal candidates. Isabella's recruitment practice focuses on the healthcare space, including executives, physicians, clinicians, physician assistants, RN's, NP's, IT, revenue cycle and a variety of other healthcare support services.
Isabella has a proven ability to develop strong relationships with clients and stakeholders. She possesses expertise in identifying hard-to-find talent and engaging highly sought-after professionals. Isabella is a highly motivated and results-oriented professional with excellent organizational and communication skills. She prides herself in successfully leveraging technology, data, and insights to better predict and evaluate candidate fit.
Isabella has a BA in Sociology from SUNY Oneonta. Those studies have informed her recruitment practice by giving her a better understanding of human perspectives, interactions, and diversity.