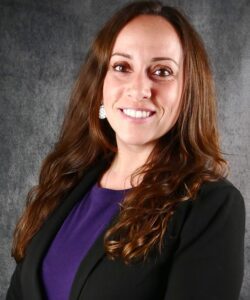 Andrea Gould
Recruitment Assistant
Andrea Gould is a highly motivated self-starter with 6 years of experience in healthcare. She began her career as a direct care worker at an inpatient psychiatric facility. Andrea then moved on to become the Program Coordinator of the Adult Unit. In this role, she helped manage nursing staff to ensure quality patient care and was a point of contact for physicians, social workers, and nurse practitioners.
Andrea also worked in Human Resources where she screened and interviewed new direct care staff. She considers herself a people person, always eager to help solve any challenges. 
Andrea's Bachelor of Science Degree in Criminology from St. John's University included in-depth course work in psychology. This has helped guide her toward becoming a versatile and essential part of an organization whose goal is to help others.