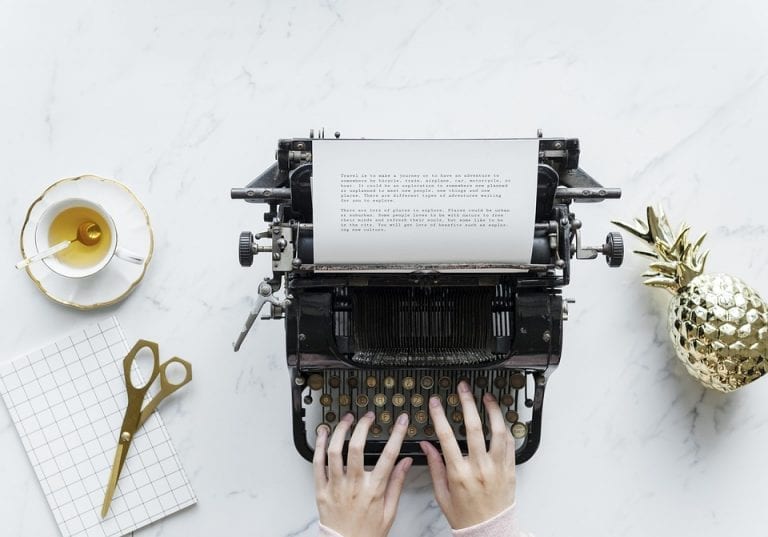 Sending a thank you note via email after an interview is not just good manners. it is mandatory. 
Whether it was a phone interview, a video interview or an in-person interview, send a thank you note via email to each person you spoke with. 
Email Content:
1. Remind

You are not the only candidate for the job. Writing a thank you note is the perfect way to remind the interviewer why you are the best candidate.
2. Sell
The thank you note is an excellent opportunity to reiterate your skills and accomplishments and indicate the value you will add to the organization.
3. Fill in the Blanks
 Did you leave the interview wishing that you had brought up additional points? The thank you note is an excellent chance to bring up these points.
4. Show Value
This is also a chance to show your value even before you start.  If during the interview, the topic of a current problem facing the organization came up, you can take this opportunity to propose solutions that you have researched or that you have utilized in the past.
5. Indicate Enthusiasm
Indicate your enthusiasm about the job, the organization, and the people you met. Reiterate your desire to join their team.
What to Do:
1. Send One Message to Each Interviewer
Each person you met with gets an email.  Do not address one message to multiple people. If you do not have the email address for each person, your recruiter will be able to obtain it for you.
2. Create a Strong Subject Line
The subject line should include the words "Thank you", the job title and your name.
3. Edit and Proof Read
The thank you note must be error free and well written so be sure to proofread and edit before sending.
4. Send Within 24 Hours of the Interview
Send the thank you note within 24 hours of your interview, but wait at least one hour after the end of the interview.
Example:
Your email should not be formulaic.  The best note is one that is personalized.  Below is a very basic example just to get you started.
Subject: Thank you – [Job Name] – [Your Name]
Dear [Interviewer Name],
Thank you for meeting with me today. It was a pleasure to learn more about your team and the position of [job title]. I'm very excited about the prospect of joining [organization name] and helping [main job responsibility] with your team.
As we discussed, my experience in [list your skills and/or achievements] make me a perfect fit. I also have the [skills omitted from interview] skills which would be an asset for [additional responsibilities of the job].
In researching [problem discussed in the interview], I found that [strategies] have been useful.  I would enjoy speaking with you in more detail about this.
I look forward to hearing from you about the next steps in the hiring process. Please do not hesitate to contact me if I can provide additional information.
Best regards,
[Your Name]
[Your Contact Info]
Send the perfect post-interview email and be the standout candidate who moves forward in the interview process.
Written by:
Kathy Lin, Marketing Communications Manager
Kathy writes content for Tal Healthcare, a healthcare career website. She has a background in recruiting, sales, and teaching.  She holds a BA in Biology from the University of Vermont.  When she isn't writing you can find her outside running, skiing or biking.