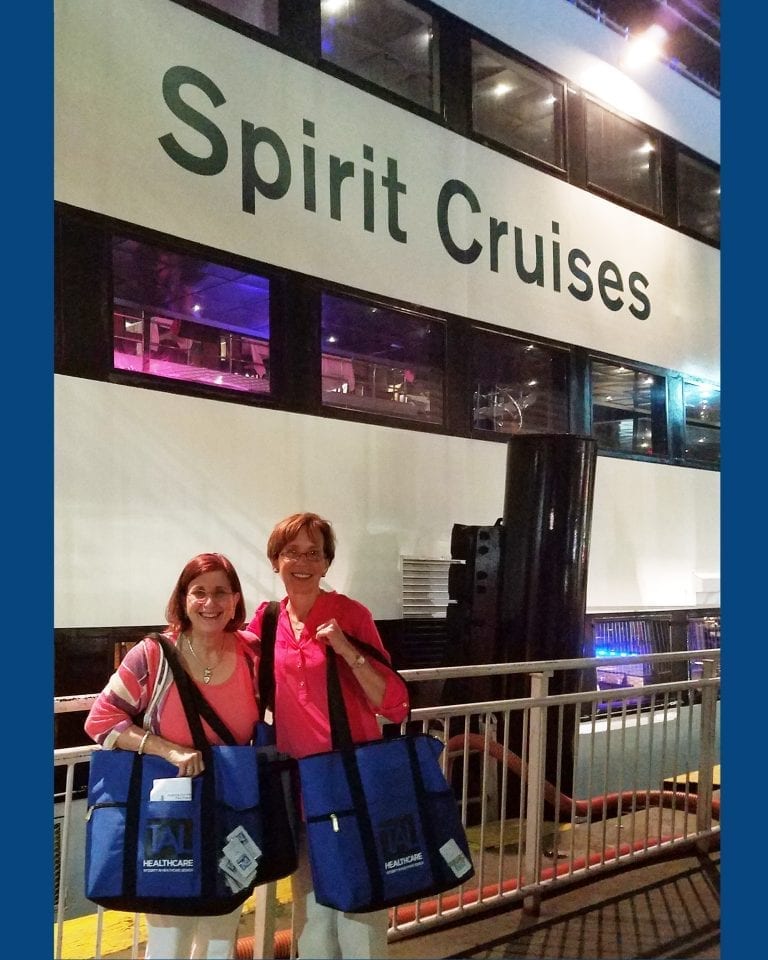 ACHE and HLNY strive to advance healthcare leadership and management excellence through professional enrichment and continuing education. These institutions have nurtured the careers of many Healthcare Leaders. Tal Healthcare is proud to be a long-time member of ACHE and a Gold Sponsor of the NY chapter, HLNY. It is our philosophy, as well, to assist and mentor those whose Healthcare career goals include future Leadership roles.
It was wonderful to participate in the HLNY 6th Annual Past Presidents Boat Cruise honoring past presidents and celebrating their commitment to the Healthcare Industry.  While sailing we had a chance to connect with Past Presidents and others whose careers are devoted to improving the Healthcare industry.
Written by:
Kathy Lin, Marketing Communications Manager
Kathy writes content for Tal Healthcare, a healthcare career website. She has a background in recruiting, sales, and teaching.  She holds a BA in Biology from the University of Vermont.  When she isn't writing you can find her outside running, skiing or biking.