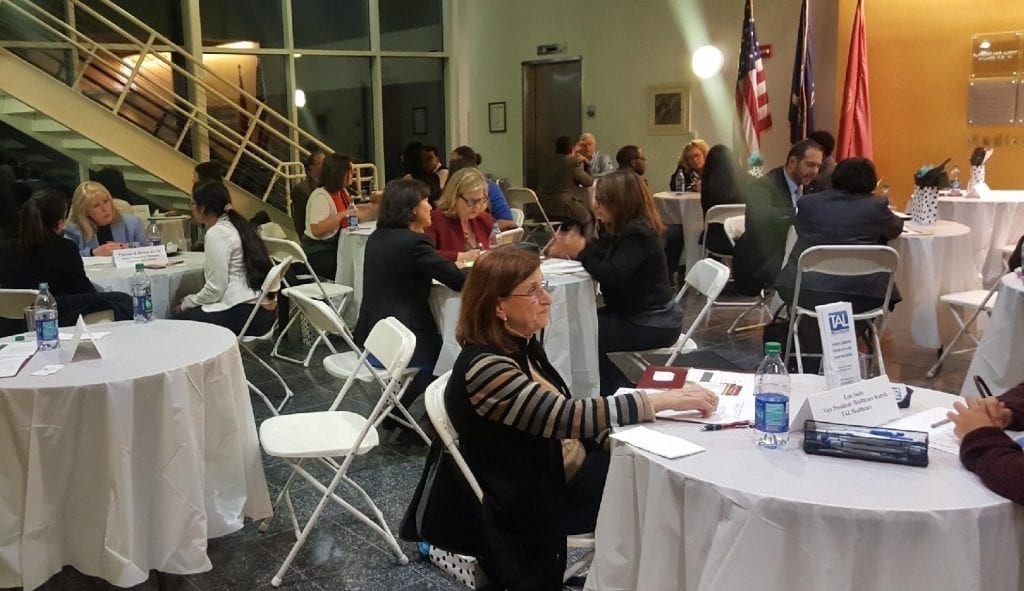 November 17, 2017 – Tal Healthcare participated in the New York Medical College Student Healthcare Executive (StuHE) Public Health Career Mentor Session. This program, led by Dr. Denise Tahara, Director of M.P.H. Studies, was an opportunity for students finishing their Master of Public Health degree to network with Healthcare Industry experts.  During this mentoring session, the students worked one-on-one with professionals regarding resumes, interviewing and career development.  Tal Healthcare Recruitment team members Rich Fenton and Lois Sacks excel in mentoring candidates through their careers in the healthcare industry. Sacks discussed using the resume as a marketing tool and finding creative options to expand current responsibilities to make a job seeker relevant for new opportunities. Fenton, a participating mentor for the past 4 years, noted that the New York Medical College students are "bright, very passionate about their futures and an absolute pleasure to work with. They come from all corners of the globe and share a vigorous ambition to give back to their communities."
Written by:
Kathy Lin, Marketing Communications Manager
Kathy writes content for Tal Healthcare, a healthcare career website. She has a background in recruiting, sales, and teaching.  She holds a BA in Biology from the University of Vermont.  When she isn't writing you can find her outside running, skiing or biking.