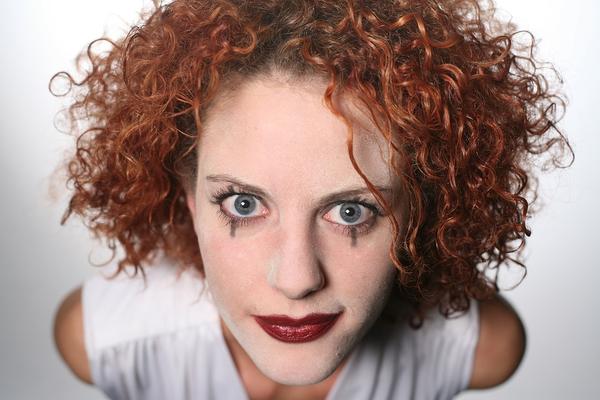 Interviewing is a nerve-racking experience.  So much is at stake and so much can go wrong.
Here is a list of twelve mistakes that will prevent you from moving forward in the interview process.  If you want the best possible results from your job interview, this is your list of what you need to avoid.
 1. Not Researching the Company
Visit the company's website. Learn about their history and services. Look up the profiles of key leaders in the company and those you will be meeting.  Pay close attention to their backgrounds so that you can ask them pointed questions about their position or training. Show that you have gone above and beyond to make sure this company and position is the one for you. This will set you apart. When asked why you want to join the company, your answer should be "the organization has an excellent reputation. I want to be a part of an exceptional team." Your research will enable you to give specific examples of excellence within the company.
2. Negativity
Having a bad attitude can be a huge red flag in the first interview. Avoid saying anything negative about your current company, manager or peers. Treat everyone you encounter at the company, from the receptionist to the CEO, with friendliness and respect. It will not go unnoticed.  Always be gracious and appreciative of the interviewer's time. Walk into the interview with a mix of confidence and humility. Smile and be appropriately enthusiastic about the company and the opportunity.
3. Oversharing
During the interview, you need to impress the company with your talent and skills but refrain from oversharing. Limit your responses to questions relevant to the job. To help achieve this, prepare a short statement on how your background matches the job. When you speak, pause occasionally to collect your thoughts and make sure you are still on topic.
4. Texting
Arrive early but do not look at your phone while you wait. Texting makes you look as if you would rather be elsewhere. Put your phone away. Instead, wait patiently or read. If you can find one, reading a company brochure will reflect an interest in the company. You could also review your notes.
 5. Embellishing
Lying or exaggerating during an interview will destroy your chances of getting hired. Employers do extensive background checks and reference checks. It's not worth the risk. If found lying, you will not get this job and your reputation could get damaged; word gets around.
6. Rudeness
Rude body-language mistakes include failure to make eye contact, failure to smile and bad posture. Nervous habits like jingling your keys, shaking your leg and scratching your head can be construed as boredom. Instead, use your body language to convey how delighted you are to be considered for this amazing opportunity. No matter how excited you are to be interviewing, swearing is rude. Swearing demonstrates that you can't deal calmly and thoughtfully with a situation. It does not belong in the interview setting. Interrupting is also rude.  During the interview, your excitement may compel you to cut the interviewer off mid-question. Instead, take a moment to listen and develop a well-thought-out answer with concrete examples. Keep in mind that acting too eager or arrogant will give the interviewer the impression that you are hard to manage.
7. Overeager
Asking, "How did I do?" or "Did I get the job," projects over-eagerness that borders on desperation. Instead, as the interview concludes, restate your interest in the opportunity and clearly summarize why you are right for this opportunity and for this team. Ask for the job without expecting an answer on the spot.
8. Smoking and Drinking
Never smoke or drink anything before a job interview. Avoid anything that can be smelled on your breath like alcohol, garlic, onions, coffee, and cigarettes.  You want to stand out for your accomplishments, not for the way you smell.
9. Tardiness
Do whatever it takes to avoid being late to the interview. The night before, map out the directions to the interview. Make a plan that will have you arriving at your destination at least 15 minutes early. If you find yourself running way ahead of schedule, go to a coffee shop or walk around the neighborhood.
10. Poor Grooming and Hygiene
First impressions are everything. Dress in business attire even if the dress code is casual. Avoid distracters such as large amounts of makeup, jewelry, perfume or aftershave so that the interviewer can focus on what you are saying. And of course, practice proper hygiene. Before arriving in the reception area, find a restroom where you can complete your final grooming. Be sure to wash your hands. Your portfolio and copies of your resume are all you need to bring to your interview. You will need your hands-free so you can shake hands. Do not arrive with a latte or water bottle.
11. Shyness
Even if you are nervous during the interview, you need to find your voice and talk about yourself.  Go beyond one-word answers. Shyness can be incorrectly interpreted as insecurity or incompetence. Take the time you need to listen to and answer questions thoughtfully. To help ease your anxiety, come to the interview with prepared questions.
12. Skipping a Meal
All moms and top athletes will tell you that nutrition is key for excelling.  Prepare for this interview event as if you are training for an athletic event.  Interview success requires you to be well fueled.  Do not skip meals on interview day.  Also, having a small snack before the interview will prevent you from getting irritable or tired.
Don't let these mistakes turn you into an April Fool.  Instead, use your professionalism and knowledge of business etiquette to turn yourself into the standout candidate. Get on the track to success.
Written by:
Kathy Lin, Marketing Communications Manager
Kathy writes content for Tal Healthcare, a healthcare career website. She has a background in recruiting, sales, and teaching.  She holds a BA in Biology from the University of Vermont.  When she isn't writing you can find her outside running, skiing or biking.