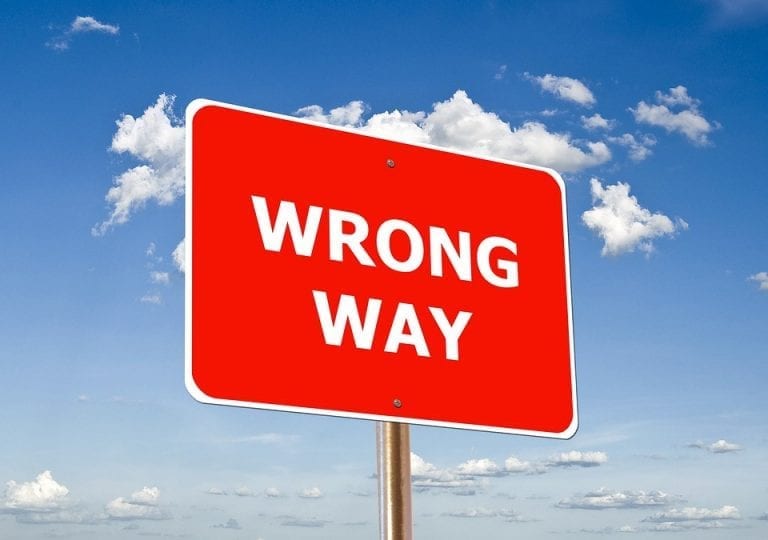 There are career mistakes that can easily destroy all of your hard work. Some of the biggest mistakes are subtle things that accumulate over time. You may not even realize you are making these disastrous errors.
Keep your career on track by avoiding these mistakes:
1. Complacency
Status quo is never enough.  The world is continually changing and you must keep up.  Your safety zone can quickly become a danger zone if you are not keeping up with technology and industry changes. Make continual growth and development a priority so that you will be ready for whatever comes your way.
2. Ego
Success is great. It boosts your career, and it feels very good. However, don't start thinking that success is going to last forever or that you're entitled to it. Let go of your need to win and be right all the time. Taking a step back will help your relationships with colleagues.
3. Tunnel vision
It's easy to fall into the habit of working so hard on what's right in front of you that you lose sight of the big picture. Smart people learn how to balance their daily priorities with carefully calculated goals. Make sure you invest time and energy on your larger career goals. It is the big picture that will move your career forward.
4. Negativity
The more negative you are, the more you perpetuate your negativity by closing yourself off from opportunities and advancing your career. There are many challenges and obstacles in any workplace. Find a way to overcome the negativity and get what you want.
5. Low EQ
In the workplace, those with high Emotional Intelligence, or EQ, are better able to work in teams, adjust to change and get ahead.  No matter how qualified a person is on paper, without emotional intelligence, career success is unlikely.  Emotional outbursts, belittling others, shutting co-workers down when they speak, low self-awareness, and being difficult will do harm to your career.
6. Artifice
Your work relationships are very important.  You need to be likable to succeed.  But, no one likes an obviously phony person or someone who puts on artificial charm to make an impression.  Authenticity is important especially with your boss.  For a boss-employee relationship to work, it must be based on authenticity.
Don't let blunders keep you from moving ahead.
Seeking new opportunities? check this helpful job board.
Looking for great candidates? Tal Healthcare is here to provide great service, click here to know more.
Written by:
Kathy Lin, Marketing Communications Manager
Kathy writes content for Tal Healthcare, a healthcare career website. She has a background in recruiting, sales, and teaching.  She holds a BA in Biology from the University of Vermont.  When she isn't writing you can find her outside running, skiing or biking.