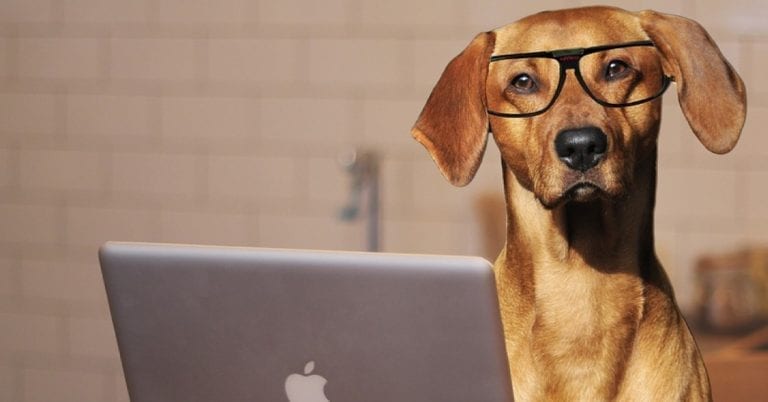 If you are in the market for a new job, you need to be prepared for a video (Teams, WebEx, Zoom, Facetime, etc.) interview. The video interview offers face-to-face time with a hiring manager without the travel time. To maximize your results, it is important to become familiar with the technology and etiquette. These tips will help you avoid common mistakes and make the most of your video interview.
Set the Stage
Put your best "face" forward using these quick and easy tricks. Pick a quiet place with a neutral background and no distractions. Raise the camera so it is level with the top center of your forehead. If the camera is on your computer, you can prop it up with a stack of books. Do not have the camera too close to your face. Most cameras will distort an image that is too close. Sit back from the camera about two feet so that the hiring manager gets an accurate view. All lighting should be from the front or be pointing at the front of your face. There should be no windows behind you.
Look the Part
Dress for the video interview as you would an in-person interview. Wear professional attire, from head to toe, not just from the waist up. You may need to stand to address technical issues.
Practice
A practice run with a friend will help you to master where to look, what to do with your hands, and how loud to speak. Record the practice run if you can so you can see the results for yourself. You may need to tweak the audio to ensure you can hear and be heard.
Body Language
Look at the camera, not the screen. As a reminder, you can print out a tiny picture of the hiring manager, make a hole in it and place the camera through that hole. This will give you something to focus on during the interview. Use body language that shows you are engaged and interested. A slow and slight lean forward can achieve this. Refrain from fast movements, hand gestures, and nodding, as this will be seen by the hiring manager as blurry or jerky. As always, use good posture and try not to tense your shoulders.
Avoid Interruptions
Be sure that all other computer applications and programs, especially if they have sound notifications, are closed. Secure pets away from your interview area. Notify any people in the house of your interview schedule so that they do not disturb you.
Check Your Username and Profile Picture
In the video interview, the hiring manager's first impression of you is your username and profile picture. Be certain that both are professional.
Talking Points
During the video interview, it is okay to use notes. Print out your resume and talking points, including news about the company and questions you want to ask. Be sure you don't read off these notes. Instead, format the information so it is easy to scan and find at a glance.
Timing
Who is calling whom? Ahead of time, be sure to determine who will be initiating the video conference. Either way, log on five minutes earlier than scheduled. This will make you available when the video is initiated or enable you to have a few minutes of calm before you initiate the video. If the hiring manager is a few minutes late, be patient. When the hiring manager enters the video do not mention their lateness. Be ready to engage when the video interview begins.
Thank You Notes
Follow-up is a must. Show your genuine interest in the job. Send email thank-you notes to everyone who was in the video interview. Hiring managers expect this level of professionalism.
The video interview is a chance to showcase your potential and professionalism. Follow these tips to bring you one step closer to getting hired. You will know the interview was a success when you get asked to attend an in-person interview.
Read this interview tip online: https://talhealthcare.com/9-secrets-for-a-successful-video-interview/
Read more interview tips: https://talhealthcare.com/job-seeker-resources/
Written by:
Kathy Lin, Marketing Communications Manager
Kathy writes content for Tal Healthcare, a healthcare career website. She has a background in recruiting, sales, and teaching.  She holds a BA in Biology from the University of Vermont.  When she isn't writing you can find her outside running, skiing or biking.