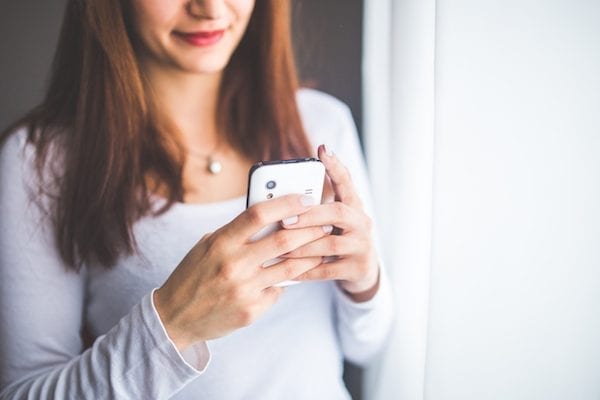 Have you worked with a recruiter lately who seemed to have all the answers at their fingertips at any given time?
You were probably working with a recruiter who has mastered the enormous power at the fingertips of anyone who uses a smartphone. Mobile-savvy recruiters may have answers because they looking up job orders in their cloud storage while speaking with you, or reviewing job specs on a mobile version of their applicant tracking system (ATS) to make sure the candidate fits.
What makes someone a "mobile recruiter"? Mobile recruiters use the latest technologies to source and place passive candidates in today's 24/7/365 business world. Without touching a computer, a mobile recruiter is:
Adept at posting, interacting and curating content via social media apps
Master of using multiple job boards via mobile browsers or apps
Savvy enough to save all crucial documents to a cloud storage service so that files can be accessed anywhere from any device
Comfortable with texting, including after-hours messages and "cold" texts to passive candidates
Because mobile recruiters can work anywhere, they often work harder for you and are more valuable in your career search than recruiters who punch out at 5 PM and check email only on computers. But don't be fooled by an off-hours response to an email you send your recruiter; mobile email is rarely enough.
The demands and power of mobile business are still new to recruiting, and most recruiters don't know how to implement it. Sometimes recruiters understand how to use all the technologies necessary for mobile recruiting but don't want to let mobile technology out of the office and extend working hours. While understandable, rigid boundaries about workdays ending at 5 or 6 are likely to hobble the recruiter you're working with. Seek out a recruiter that works with you on your terms.
At other times, mobile recruiting is resisted because of mistrust for unfamiliar technologies. There are legitimate cybersecurity concerns to take into consideration when interacting with a recruiter via your mobile device. Nevertheless, working with a recruiter skilled in mobile business offers convenience, responsiveness, and ease that arguably make up for security concerns.
How can you get noticed by mobile recruiters? Here are three tips:
Make sure you have set up cloud storage and can send your resume or CV with just a few clicks. Keeping your resume in the cloud allows instant response when interest is expressed by a hiring authority or a recruiter.
Don't be afraid to text back and forth with your recruiter – assuming the recruiter maintains complete professionalism and is nothing but respectful. When you do text, make sure you establish the best hours for communication and the hours that are off limits.
Responding to recruiters via social media apps or text messages directly connects you with someone who can facilitate your job search. But don't forget that interactions on social media – likes, shares, comments – are all good ways to get the attention of a user who might just get you your dream job.
Apply these tips to your job search. Look for important qualities like the recruiter's ability to access key job information on the go. With all this in mind, you may find out that your next great opportunity is one text or like or share away.