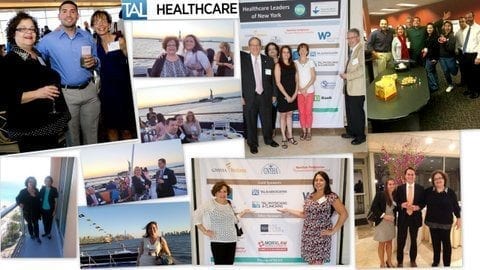 This week brings the tenth anniversary for us at TAL Healthcare.
Over that decade, our relationships across healthcare have often brought us wonderful people and organizations that we have been working with collaboratively. We are honored to work with the successful and engaging individuals and companies who are our clients and candidates in an industry which is all about well-being, giving back to the community, and the ability to continue to serve.
Company-wide, our focus remains on identifying and recruiting the best available talent. Our joy is also to assist our clients in mentoring the next generation of healthcare leaders. We at TAL Healthcare continue to be committed as a company to matching talent with appropriate opportunities and living our motto to maintain Integrity in Healthcare Search.
After an exciting year and spectacular successes, we head with great enthusiasm and commitment into our second decade with deep understanding of our partnering relationships. In 2015, we united our brands into one company that serves all search needs across healthcare: TAL Healthcare. We have an awesome team established here in the Tri-state Area, as well as in Florida.
Our heartful, sincere appreciation for all of those we have helped and have let us help them – by positioning themselves within great organizations which will enable not only their continued successes but also by creating a platform with which to continue the positive cycle of providing services and commitment to the community.
May the incoming years be as blessed as the last ten! #TALturnsTen!
Happy Anniversary TAL Healthcare! We are appreciative to all of those whom we have connected with over the last 10 years. Join us today for our celebration. The first 10 to "Like" and share with the hashtag #TALturnsTen will receive a very special TAL Gift!