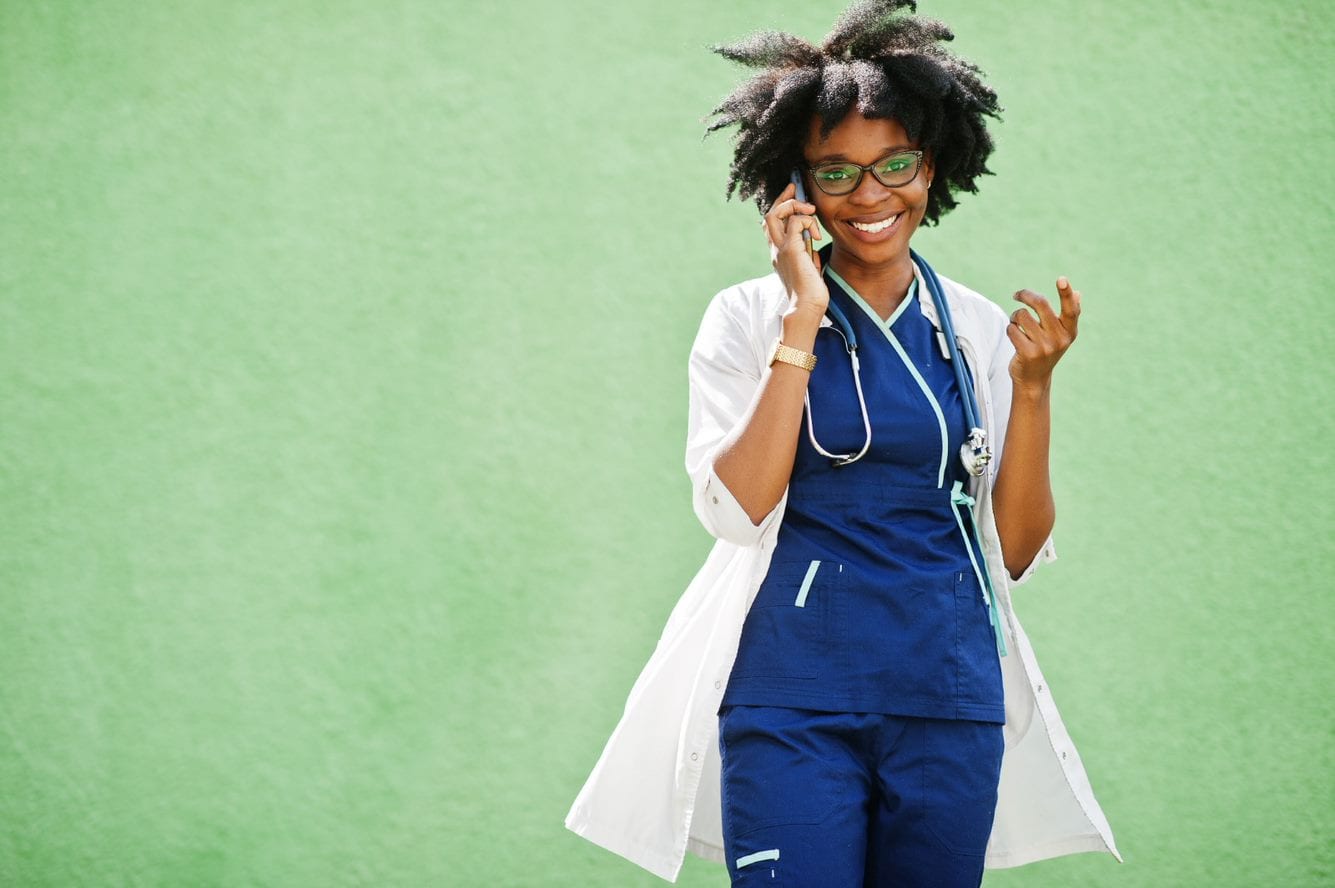 As physicians move their lives and careers forward in a post-COVID-19 environment, many are reexamining their lifestyles and making changes. Some are seeking more rewarding work, more responsibility, increased autonomy, or a relocation to be near extended family. While launching a job search can seem like an overwhelming task, partnering with the right recruiter can make the process a whole lot smoother. The best way to find a trusted recruitment partner is to understand the types of recruiters that are out there, know the ways in which a recruiter can help you, be able to evaluate a recruiter, and learn how to get the most from them.
Types of Recruiters
During this physician shortage, you have likely been contacted by many recruiters. There are three different types, but rest assured you never pay a fee; all recruiters earn their fees directly from the hiring organization.
In-house Recruiters
In-house recruiters represent the one practice or healthcare system where they work. While they will have in-depth knowledge of the practice setting and the medical community, they are recruiting for a specific employer and will not be able to help you consider additional practice opportunities.
Contingent Physician Recruiters
Contingent recruiters have access to opportunities from more than one practice or healthcare system. A contingency recruiter earns a fee only when the organization hires someone. Contingent recruiters who work with a firm entrenched in healthcare, like Tal Healthcare, will have a wide network of practices and healthcare systems that directly request assistance in difficult physician searches.
Retained Physician Recruiters
In retained recruitment, the recruiter is paid upfront and works on an exclusive basis, meaning this is the only recruitment firm looking for candidates for the open role. Hospitals, healthcare systems, and medical practices engage a retained recruitment firm like Tal Healthcare to help fill executive physician vacancies. These recruiters have extensive knowledge about the position, the facility, and the community.
Benefits of Working with a Retained or Contingent Physician Recruiter
Physicians often prefer working with retained or contingent recruiters because of the personal relationships they develop and the number of job opportunities they represent. In addition, these recruiters can offer you:
Candid Feedback. A physician recruiter can offer feedback to help you set realistic expectations for your job search, indicate how well suited you are for a role and advise you on how to increase your chances of securing an interview.
Market Dynamics. Physician recruiters understand physician salaries relative to specialty and region. They can provide information and data to help you set realistic expectations and empower your negotiations.
Inside Information. Recruiters often have access to information that goes beyond the job advertisement, such as patient populations and local provider competition. They will know how long the position has been vacant, how many candidates are interviewing, and when the employer plans to make a hiring decision.
Keep Your CV out of the Online HR and Database Black Hole. Physician recruiters have personal relationships with hiring managers. They will make certain that your resume is received and read by a human.
Access to Unadvertised Jobs. Physician recruiters already have established relationships with administrators and hiring managers. They often know about job opportunities before they've been made public.
Interview Tips and Advice. Physician recruiters are focused on building long-term relationships between physicians and healthcare organizations. They will help you prepare for each phase of the interview process so that you make the best impression at each stage.
Help Negotiating Job Offers. When you receive a job offer, recruiters can help you navigate this phase of the job search process, so that you can successfully negotiate the best contract possible.
Evaluating a Physician Recruiter
How do you distinguish between a good physician recruiter and a great one? An expert physician recruiter will:
take time to build a relationship with you so that they can accurately present you to employers while also looking out for your best interests.
spend time speaking with you to find out what you are looking for in your next career role. This includes understanding your career goals, your location preferences, as well as your personal and professional interests.
help you prepare for each interview.
guide you through the job offer and negotiation process.
Getting the Most from your Physician Recruiter
Follow these guidelines to maximize your relationship and interactions.
Be transparent with your recruiter every step of the way. If you have concerns about a position, ask questions. Your physician recruiter is a safe resource for information.
Establish Trust. Be open and honest with your recruiter, as it ensures they understand your career requirements.
Be Responsive. Your recruiter is working to find you the best opportunity, so it is important to stay in touch and respond promptly. Be prepared to act fast when an interview for the right job comes along.
Use Your Recruiter as a Resource. When you are working with a physician recruiter, they will have access to information that can help you make informed decisions about your career path. Utilize this resource by asking questions about the work environment, the reason for a vacancy, or about patient load expectations.
Commit to Your Search. Consider all opportunities that are presented to you and go on all interviews that are offered. You never know where the conversations with potential employers will lead.
Don't Spread Yourself Too Thin. Choose one recruitment firm that has many jobs and clients for which they're recruiting. Don't use multiple firms. A healthcare recruitment firm that is deeply entrenched in the industry will be in the best position to help you find a role that meets all your needs.
Your career is important, find a professional and experienced physician recruiter to assist you. Change is never easy, but when you need to make one, whatever the reason, Tal Healthcare is here to help. While a job search can seem like a time-consuming and stressful task, partnering with the right recruiter can make a huge difference. As a leader in physician recruitment, our expert recruiters will be with you every step of the way. We're recruiting for numerous positions, across many specialties. Search for open physician jobs now.
Written by:
Kathy Lin, Marketing Communications Manager
Kathy writes content for Tal Healthcare, a healthcare career website. She has a background in recruiting, sales, and teaching.  She holds a BA in Biology from the University of Vermont.  When she isn't writing you can find her outside running, skiing or biking.