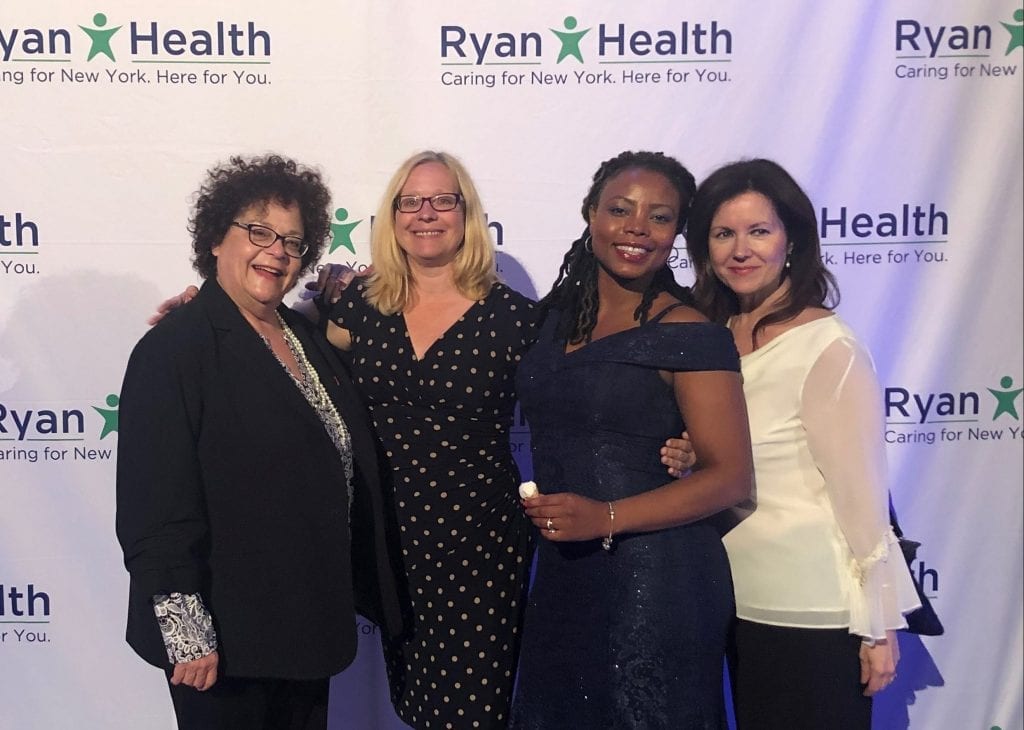 Pictured from left to right: Lea Tal, Donna Bozek, Ami Diombera, Jody Mancusi
June 6,2019 – Tal Healthcare attended the Ryan Health Caring for New York Gala. Tal Healthcare is proud to collaborate with this Healthcare network whose mission is to provide exceptional primary care and patient-centered specialty services to New York's diverse and underserved communities. Ryan Health provides affordable, compassionate, and culturally competent primary care to patients in school-based and community health outreach centers, as well as a fully equipped mobile health center.  "It was a beautiful night celebrating the Ryan mission," articulated Ami Diombera, Senior Recruiter.
"As collaborators," said Lea Tal, CEO, "Tal Healthcare has helped to build teams across the Ryan Network, in both clinical and non-clinical divisions."
"The work Ryan does," expressed Donna Bozek, Recruitment Account Manager, "makes us proud to assist in building their team."
"They provide compassionate care to everyone who walks through their doors," noted Jody Mancusi, Director of Healthcare Search.
Written by:
Kathy Lin, Marketing Communications Manager
Kathy writes content for Tal Healthcare, a healthcare career website. She has a background in recruiting, sales, and teaching.  She holds a BA in Biology from the University of Vermont.  When she isn't writing you can find her outside running, skiing or biking.