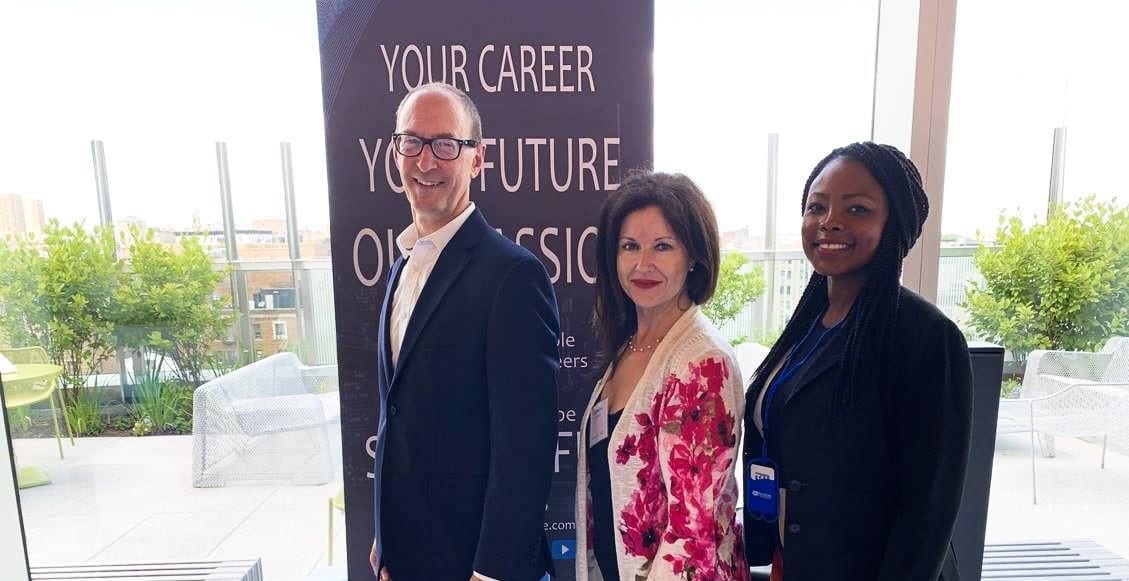 Pictured left to right: Erik Johnson, Jody Mancusi, Ami Diombera
July 12, 2019 – Tal Healthcare is proud to have been a part of the 2019 Columbia Nursing Career Fair held in Manhattan. The Tal Team enjoyed meeting the Nurses who are finishing their training at Columbia School of Nursing and shifting their focus to establishing their careers.
"Columbia Nursing professionals are highly skilled and well trained," said Erik Johnson, Senior Recruiter. "They leave the program with credentials such as MDE, DNP, Ph.D. or MSN."
"Their energy, passion, and dedication to the profession of nursing were palpable," remarked Jody Mancusi, Director of Healthcare Search.
"The careers of Nurses are our passion," added Ami Diombera, Senior Recruiter. "At Tal Healthcare we connect exceptional people with extraordinary healthcare careers."