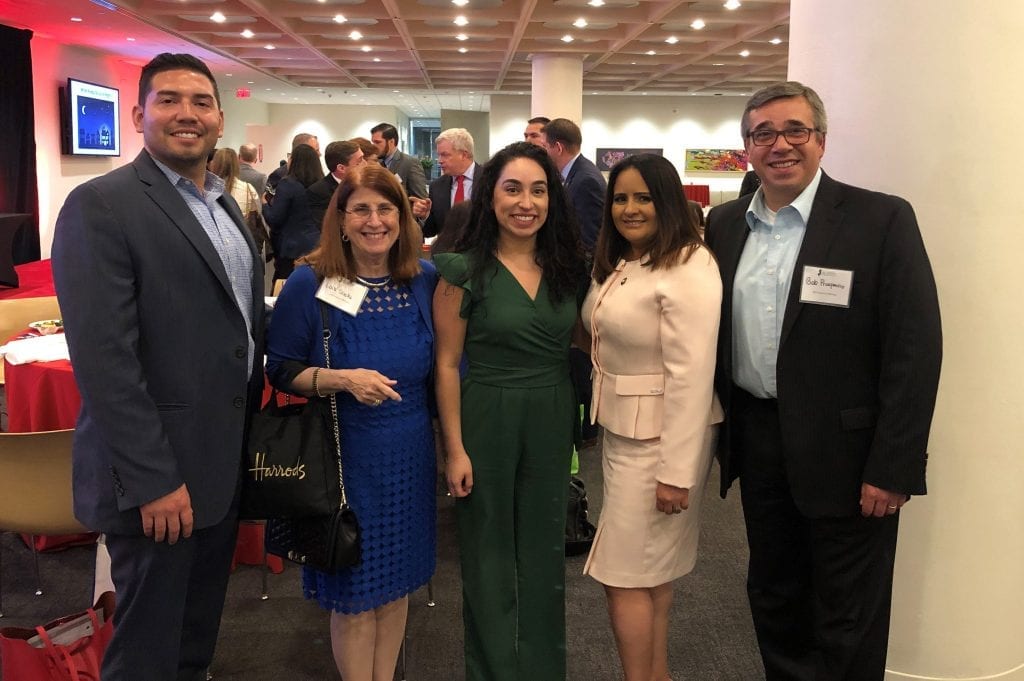 Pictured from left to right: Patrick Mancuso, Lois Sacks, Paula Gutierrez, Maria Miranda, Bob Prosperino
June 6, 2019 – Tal Healthcare attended the American College of Healthcare Executives of New Jersey (ACHENJ) annual meeting. The 2019-2020 leadership slate was announced and awards for service and scholarship were presented.
"Brian Gragnolati's keynote presentation was compelling and thought-provoking, discussing the challenges of moving from fee for service to value-based care, and balancing patient care/experience with the need to drive down costs," stated Bob Prosperino, Recruitment Account Manager.
"ACHENJ is a wonderful organization that allows for those who lead and manage health care facilities, networks, and related organizations an environment for professional growth and learning," reported Lois Sacks, VP, Healthcare Search.
"Like ACHENJ, Tal Healthcare is committed to enhancing the careers of current and future health care leaders," added Patrick Mancuso, Recruitment Account Manager.

Written by:
Kathy Lin, Marketing Communications Manager
Kathy writes content for Tal Healthcare, a healthcare career website. She has a background in recruiting, sales, and teaching.  She holds a BA in Biology from the University of Vermont.  When she isn't writing you can find her outside running, skiing or biking.