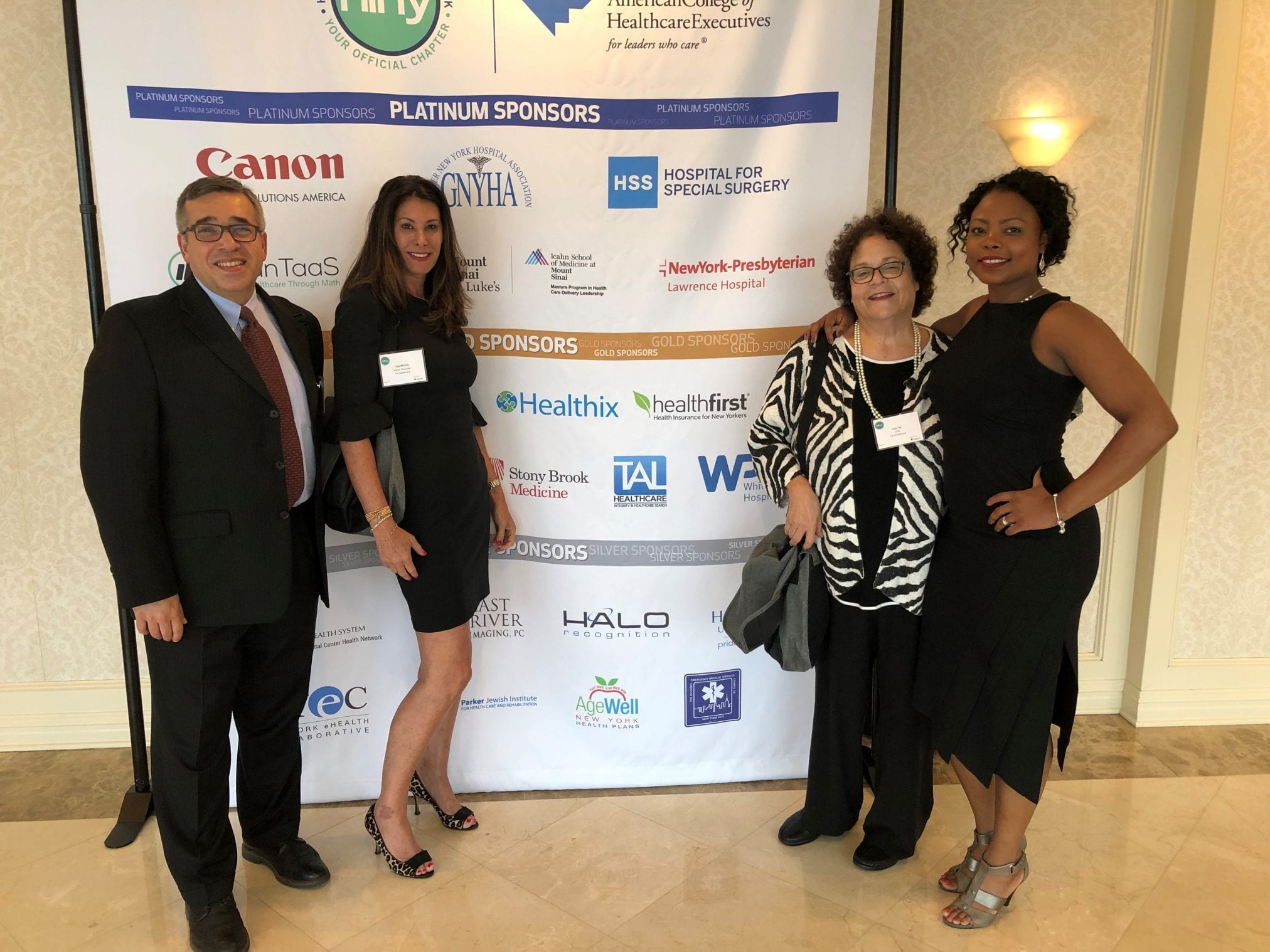 Pictured left to right: Bob Prosperino, Lisa Morris, Lea Tal, Ami Diombera, not pictured Patrick Mancuso.
June 20, 2019 – HLNY (Healthcare Leaders of New York), the local ACHE (American College of Healthcare Executives) Chapter, held its annual gala. Each year HLNY holds a gala to honor healthcare leaders for their service to HLNY, ACHE, and their profession. The award recipients are chosen for their outstanding contributions to the advancement of healthcare administration as a profession.
Tal Healthcare continues to be a long-standing member of ACHE and a Gold Sponsor of HLNY. "I am proud to support HLNY," declared Lea Tal, CEO. "Their focus is improving healthcare and mentoring future leaders through professional enrichment and continuing education."
"I was inspired by the award recipients," emphasized Bob Prosperino, Recruitment Account Manager, "who make enduring contributions to the advancement of healthcare leadership."
"The theme of the night was "Continuous Engagement," said Lisa Morris, Senior Recruiter, "which indicates HLNY's dedication to active participation by its members."
"It was a wonderful evening," remarked Ami Diombera, Senior Recruiter. "We were able to connect with many current and future leaders who are set to face the challenges of the changing landscape of healthcare."
"At Tal Healthcare like at HLNY," explained Patrick Mancuso, Recruitment Account Manager, "it is our philosophy to assist and mentor those whose career goals include healthcare leadership."
Written by:
Kathy Lin, Marketing Communications Manager
Kathy writes content for Tal Healthcare, a healthcare career website. She has a background in recruiting, sales, and teaching.  She holds a BA in Biology from the University of Vermont.  When she isn't writing you can find her outside running, skiing or biking.