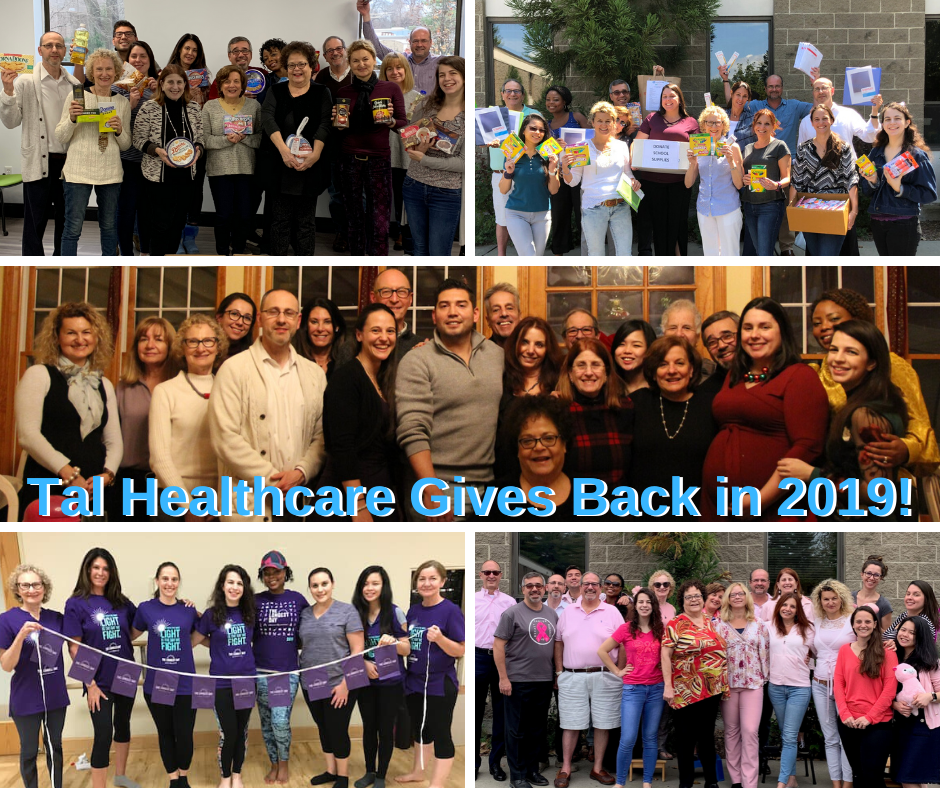 January 2020 – Giving back is an essential part of the Tal Healthcare company philosophy.  Our employees and leadership are committed to helping the community grow stronger and healthier. Together, we strive to improve the lives of those in need.
Listed below are some of the ways in which Tal Healthcare gave back during 2019:
As our team grows, so does our passion. We are looking forward to more community service in 2020!