How Tal Healthcare Started
—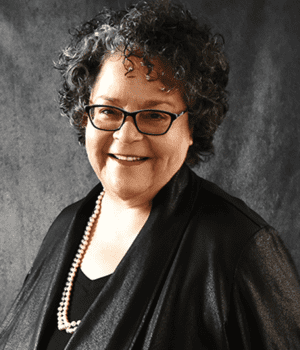 The Beginning of the Story
Growing up, Lea was keenly aware of two driving forces in her life: one, her need to help others and two, her need to be the boss. She always bossed around her two older brothers and took care of them.
In college Lea quickly gravitated toward the social sciences and graduated with a degree in Psychology and Sociology from the University of Massachusetts Amherst.  Right out of college, Lea began a business in the clothing industry.  When her kids came along, she realized that clothing was not her passion.
She knew that if she was going to work outside of the home she needed to feel passionate about it.  That is when Lea entered the healthcare industry.  Helping Healthcare professionals progress their careers was like a calling. Starting out as a healthcare recruiter for another group, Lea quickly worked her way up to Senior Vice President of Recruitment.  Her track record of success earned her praise and respect from her clients and colleagues.  After ten years in the healthcare executive search business, Lea put her talents and knowledge together with an entrepreneurial drive; she opened Tal Healthcare in February of 2006. Having established her own company, Lea spends her days helping others achieve their career goals and being the boss of Tal Healthcare.
Tal Healthcare was founded and is led by Lea Tal. She champions a team of executive recruiters, leveraging more than two decades of experience in healthcare recruitment with a passion for forging dynamic professional relationships.
Lea and her team's dedication to advancing the career paths of healthcare professionals is enhanced by extensive personal networking and participation in many professional associations such as ACHE, HFMA, AHHE, HLNY, SHRM, AHHRA, and NAPR.
Diversity Recruitment.
Powered by Technology and People.
—
Tal Healthcare is committed to and invested in diversity recruitment. Being a women-founded, owned, and managed company, we know how important it is to increase workforce diversity and the number of applicants from underrepresented demographics. Our recruitment efforts focus on bringing highly qualified, underrepresented candidates directly to your attention for your consideration.  
We are actively attracting, engaging with, and presenting diverse talent for our client's consideration.

Some of our methodologies include: 
Developing job descriptions that are inclusive – the language used in job descriptions is designed to attract diverse, exceptionally qualified candidates.

 

Proactive outreach. We utilize niche job boards, network in specialty groups that advocate for a variety of underrepresented groups, and promote social accountability within our own organization.

 

We are active in many regional and national professional associations and are diligent in developing relationships from diverse demographics, always looking for early careerists and rising stars.

 

We have developed and nurtured a vast, national network of professionals in healthcare and the nonprofit spaces, with particular attention to accomplished and up-and-coming professionals from diverse backgrounds.

 
Tal Healthcare is committed to sourcing the most qualified and engaged candidates from diverse backgrounds for opportunities at all levels and our focus on integrity in all that we do. We work closely with our clients as they build and expand their teams of professionals.