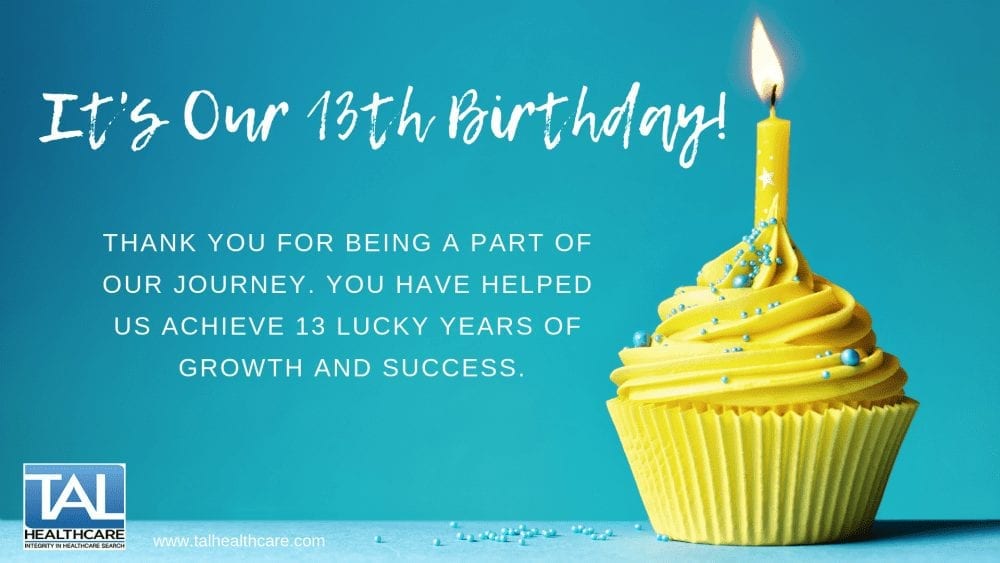 February 13, 2019 – Tal Healthcare is celebrating thirteen years of recruitment and team building. For thirteen years Tal Healthcare has been making it their mission to help professionals on the East Coast and throughout the United States grow strong teams, find perfect opportunities and take their careers to the next level.
Written by:
Kathy Lin, Marketing Communications Manager
Kathy writes content for Tal Healthcare, a healthcare career website. She has a background in recruiting, sales, and teaching.  She holds a BA in Biology from the University of Vermont.  When she isn't writing you can find her outside running, skiing or biking.