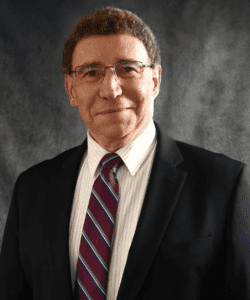 Rony Rinat, Ph.D.
Leadership & Executive Development Consultant
Rony Rinat has always been fascinated by the psychology of groups and organizations, the impact they have on individuals, and an individual's influence on them. As a Leadership and Executive Development Consultant, Rony provides leadership, organization, and talent development solutions.
He assesses organizational and team cultures to enhance effectiveness, performance, and employee engagement, and consults on change leadership and management.
Rony works with high potentials being considered for senior positions, managers looking to enhance their organizational impact, professionals seeking to broaden their organizational perspectives and strategic thinking, and those interested in enhancing their self-awareness for personal and professional growth.
In his 30-year career at Memorial Sloan Kettering Cancer Center, the largest and oldest private cancer center in the world, most recently as its Chief Learning Officer and Vice President of Leadership and Organization Development, Rony enhanced employee skills and engagement, developed better leaders, and contributed to improved patient care. During his tenure, Rony led organizational development initiatives for executives, management, and staff and established talent management, organization development, leadership, and learning development functions. Rony simultaneously taught in the Master of Science Program in Industrial and Labor Relations at City University of New York Baruch College in order to develop future practitioners in the field. 
Rony earned a master's degree and a doctorate at Columbia University in social and organization psychology. He studied with Professor Morton Deutsch, a pioneer in social psychology, and Professor Warner Burke, one of the founders of organization development. 
Rony believes the key to organizational success lies at the intersection of leadership and culture: A leader's role is to courageously envision a future, incorporate individual interests into a collective one, and create psychological safety for others to willingly and enthusiastically follow. Rony derives satisfaction and fulfillment from contributing to an environment where effective leadership practices and organizational culture cultivate success for all.