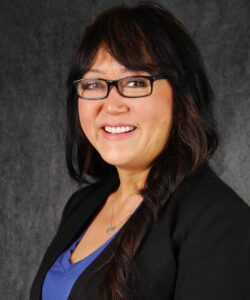 Regina Yoo
Senior Recruiter
Regina Yoo is a Senior Recruiter for Tal Healthcare. She has a wealth of expertise in sourcing and connecting top-tier talent to organizations. With core experience that spans a diverse range of areas, including Fortune 100 companies, physician recruitment, clinical recruitment, and IT recruitment.
Regina is your go-to expert for finding the perfect fit. Her skills include sourcing candidates with specific specialties, work-related experience, and educational credentials.. 
Regina excels in crafting optimal candidate profiles, conducting compensation benchmarking, and skillfully negotiating to ensure the best outcomes for both candidates and organizations. By connecting the most skilled individuals with the right hiring functions, she has a direct impact on individuals' career paths and helps support the organization's goals. With a talent for team building and full-cycle recruiting, she consistently identifies the best and most suitable candidates for various roles. Regina specializes in prospecting, engaging, and assessing talent, including 'hard-to-fill' and premium positions. Her approach is both savvy and strategic, ensuring that she finds the perfect match for every role. She is highly skilled at screening and communicating with active and passive candidates at all organizational levels, including C-suite positions.
Regina holds a master's degree from Cornell University in Industrial and Labor Relations as well as a BFA from Parson's School of Design. These degrees illustrate her ability to bring both logic and creativity to each talent search.