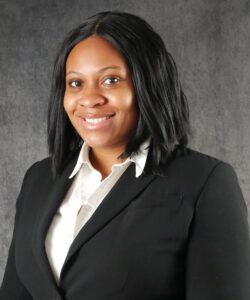 Nellie Jones
Recruiter
Nellie Jones is a Recruiter with a proven record of leadership and solution-based success in healthcare recruitment. Possessing an extensive background in administration, both academia, and private medical practice, she excels at establishing productive business relationships and resolving critical issues. Experienced in leadership, development, and diversity awareness, Nellie is a motivated recruiter.

She is skilled at uncovering creative solutions and is passionate about helping clients, companies, and colleagues find success.
Nellie is a top performer with a drive for excellence. She develops and builds strong professional relationships. Nellie has an extraordinary talent for matching high-performing candidates to exceptional opportunities. She has demonstrated an outstanding ability to build trust and rapport through keen healthcare industry acumen.  
Nellie holds an MHRM from Touro University. She believes that people are the heart of any organization.