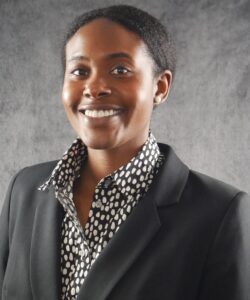 Daniell Mitchell
Recruiter
Danielle Mitchell is a healthcare recruiter whose focus is identifying high potential candidates that will drive success. She excels in pursuing, attracting, and recruiting talent by using a client-focused, full-cycle recruitment process. Her healthcare recruitment is centered around human resources, finance, allied health, nursing, physicians, and leadership.
Coming from a family of healthcare professionals, Danielle takes pride in helping others find fulfilling roles that align with their passions. She enjoys meeting people from various backgrounds and being part of their professional journey. Her passion lies in working with individuals who share her commitment to make a positive impact in the world.
After earning her BA in English from the University of Connecticut Danielle spent several years teaching. This experience allowed her to develop vital skills such as effective communication, emotional intelligence, collaboration, and adaptability.
Naturally tech-savvy Danielle is currently pursuing a master's degree in information technology. She finds great satisfaction in using her creativity and problem-solving ability to develop new solutions.
When not working or studying, she enjoys hiking and traveling with friends and family.