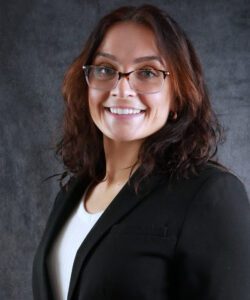 Catherine Kilduff
Recruitment Assistant
Catherine Kilduff possesses excellent communication skills and a track record of strong performance in high-volume, high-pressure environments. She skillfully manages administrative responsibilities and client relations. Catherine ensures the smooth operation of the company with efficient management of inquiries and cohesive coverage of complex projects.
Catherine's experience in the customer service industry provided her with the ability to proactively anticipate issues and problem-solve effectively. As a direct care worker at an inpatient psychiatric facility, she gained extensive healthcare industry knowledge.
Catherine received a bachelor's degree in Social Science at The Ramapo College of New Jersey. Her course work, which concentrated on communication, critical thinking, and cultural diversity, provided her with a foundation for collaboration and consultation.