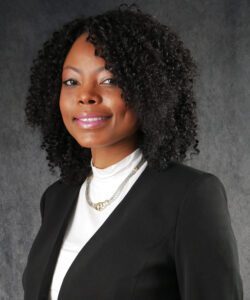 Ami Diombera
Director, Healthcare Recruitment
Ami Diombera comes to Tal Healthcare with over 10 years of experience in Administrative, Financial, Accounting, and Clinical Recruitment. 
She has a passion for the field of Human Resources and embraces each aspect of it. Ami's experience with customer relations extends from her college years and into her Sales and Recruitment career as Division Director, including 7 years with Robert Half. As Division Director she managed numerous accounts and generated over a million dollars in revenue.
Having spent her early childhood in West Africa as well as in East Africa, Ami is very culturally diverse, even by New York standards. She earned a Bachelor of Arts in Marketing from SUNY Old Westbury. Technically savvy, Ami is skilled in SAP HR, WorkDay HRIS System, PeopleAnswer Applicant Tracking System, Kenexa Applicant Tracking System, and Kronos Time Keeping Tracking System.
A true professional, Ami strives to merge superior work ethics with fostering a harmonious working environment of fun and productivity.