Spring weather brings with it a sense of renewal. Many use this time of the year to clean their houses, closets, desks or other areas that have collected winter rubble. This is the perfect time of the year to open the virtual windows on your leadership style and let in some fresh air. It is time to tackle those areas that need a deep cleaning. Get ready to put on your inner Maria Kondo.
Five steps for Leadership Spring Cleaning:
1. Put Away Your Ego. Fold it up and put it away. Leadership is not about your ego; it is about supporting your team. Your prime objective is the success of the individuals on your team. Humility and gratitude are the foundation of strong leadership.
2. Keep What Works. In today's job market, you are constantly at risk of losing your best people. The number one reason people leave their job is because they do not feel appreciated. To boost your leadership, actively and consistently make your people feel appreciated. Actively work on keeping your top performers.
3. Prioritize Problem Solving. Problem-solving is the core competency of leadership. View the problems not as distractions, but instead as part of the process toward continuous improvement. Problem-solving offers you and your team an opportunity to grow.
4. Polish Your Listening Skills. Everyone wants to be heard and understood. When listening, be fully present. Instead of formulating your response or thinking about something else, listen to the words, tone of voice, facial expression and body language of the speaker. Let them know you were listening by repeating back some of the key points.
5. Dust Off the Team Dynamics. Strengthening a team's capacity for collaboration requires an investment in building relationships and trust. The leader is responsible for building a positive team environment where each person feels valued and trusted. If you haven't implemented a team building activity recently, now is the time to schedule it. A strong team can accomplish great things and have fun doing it.
Unclutter your leadership this spring by supporting your people and strengthening your team.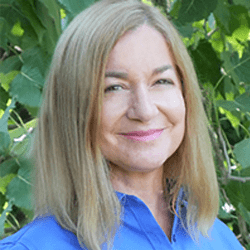 Written by:
Kathy Lin, Marketing Communications Manager
Kathy writes content for Tal Healthcare, a healthcare career website. She has a background in recruiting, sales, and teaching.  She holds a BA in Biology from the University of Vermont.  When she isn't writing you can find her outside running, skiing or biking.